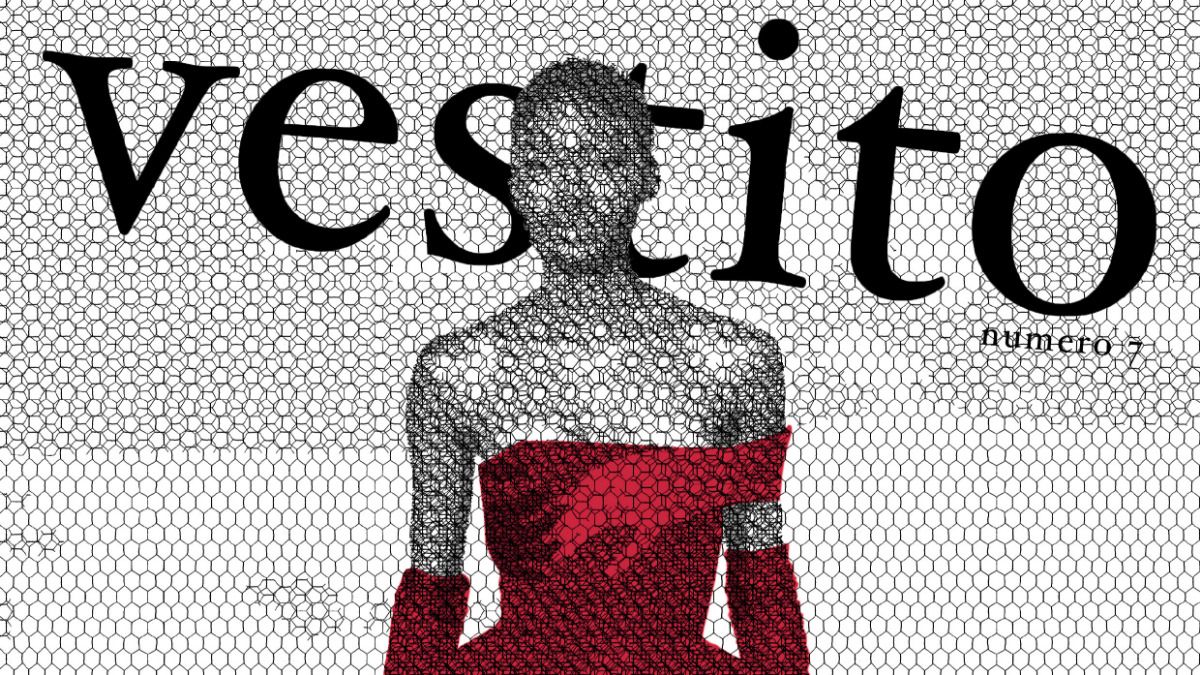 The artist Giorgio Tentolini signs the cover of the seventh issue of the magazine "Vestito", an artwork dedicated to a look of the Valentino haute couture fall/winter 2021-22 collection.
Giorgio Tentolini creates works that appear to be photographs but are made of metal. Like sculptures and reproduce images through chiaroscuro like paintings.
" That the contemporary has broken down the distinctions between the traditional arts - painting, sculpture and architecture - as well as included within it new forms of expression such as photography and moving images, is now well known. In the necessity of having to describe things in order to be able to know them, looking at the work of Giorgio Tentolini - who signed the cover of this issue - it is legitimate to ask oneself what type of artistic artifact are we dealing with? His works appear to be photographs, but are actually made of metal like sculptures and reproduce images through chiaroscuro with neutral tones like paintings. "My works are somewhere in between," the artist points out, "the material is sculptural but treated like a painting material." His paintings/sculpture, made through the superimposition of metal mesh pay debt to the artist's initial profession as a graphic designer. To his "profession" made up of the daily handling of images and of having worked on them in function of printed paper, a process that necessarily "simplifies" them by breaking them down into a set of juxtaposed dots, parallel and crossed hatching or the superimposition of screens. But Giorgio Tentolini's work is not limited to enlarging the graphic texture of the images, as in part Poin-Thinisme had already done with Georges Seurat or certain American Pop Art with Roy Lichtenstein. Observing his work, one can interpret him as a teacher of the history of art because it is from this - and above all from classical sculpture - that Giorgio Tentolini draws to show/remind contemporary man of the precious "existence" of beauty. If modern art, in its revolutionary new look at society, has often focused on the "ugly" using it as a tool for social criticism, it has excessively demonized the "beautiful" because it is considered superficial or perhaps because, in many cases, it has been incapable of producing it. In a world that idolizes the new generations and puts on a pedestal all that little they are capable of creating, Giorgio Tentolini reminds us all that for millennia men have been seduced by the beauty of bodies and that art is certainly linked to human life, but of which a fundamental part is precisely the production of beauty. But in reality this is what it appears - unfortunately strongly influenced by the vision of his works through the medium of photography - because the purpose of the artist is other, as he tells. [...] "
Excerpt from the seventh issue of the magazine Vestito